The creator of the iconic Sky Train at Lough Boora Discovery Park will give a rare talk at Lough Boora on Culture Night 2019.
For a unique perspective on Lough Boora, join artist, Michael Bulfin on a walk through its nature and landscape, focusing on his artwork 'Sky Train' and his creative response to Boora's natural and industrial heritage.
Bulfin is a renowned Irish artist with a body of work that constantly explores, interprets and defines facets of interconnectivity with the natural world. He has won many public sculpture competitions and contributed to several environmental and land art projects, including West Cork Sculpture Trail; Kraakamarken 'Art in Nature', Aarhus, Denmark; Castlewellan Forest Park, Northern Ireland as well as the Sky Train in Lough Boora Sculpture Park.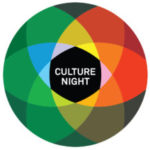 Enquiries: please call 057 9340010
Place: Lough Boora Discovery Park Visitor Centre
Date: Friday 20th September
Time: 6.30pm – 8.00pm