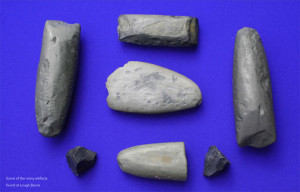 Lough Boora Mesolithic site was discovered in 1977 when what was first thought to be a stone track way was brought to the attention of the National Museum. This was investigated and found to be the storm shoreline of a post-glacial lake, a remnant of an era when the Shannon and its lakes – Lough Ree and Lough Derg covered much more of the Midlands than today.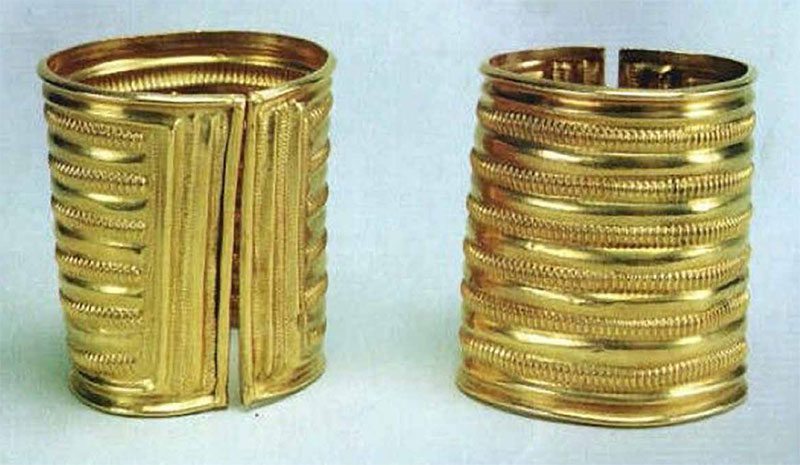 Remains of ancient campfires
Further investigation of the shoreline revealed the charcoal remains of ancient campfires. Associated with these were approximately 1,500 artefacts, many of them carefully worked black stone tools made of chert – a stone like flint, found locally in glacial deposits. The campfire sites, dated to between 6800 and 6500 BC, were the temporary campsites of hunters during the Mesolithic age (Middle Stone Age).
Colonisation dates of the midlands
At a first glance the site itself is not the most spectacular archaeological feature as nothing remains of these encampments. However, it is one of the most important archaeological finds in Ireland. Prior to its discovery it was thought that the first human settlements were near to the coast and that the midlands remained uncolonised. The discovery of the Lough Boora Mesolithic site has proven this to be inaccurate and pushed the accepted date for the colonisation of the midlands back by over 3,000 years!
View other related information: