Filming at Lough Boora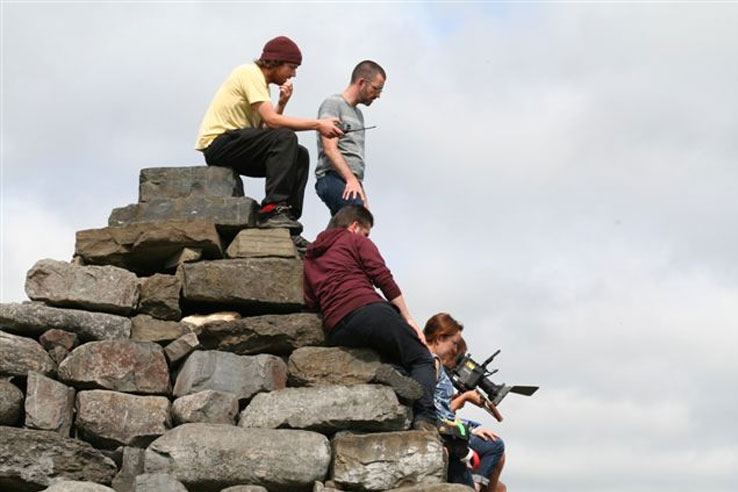 Still Film Company chose Lough Boora as the setting for their new production "Participants", filmed on location during August 2013.
"Participants" tells the story of a group of children living in an adult-free world. With a cast and crew of more than 60 people, the film is a major production. It was funded by the Arts Council of Ireland and screened at national and international film festivals.
Lough Boora was selected for the excellent quality of its scenery and light, with scenes filmed among the Sculptures, Pyramid and Teepee, particularly stunning.
Learn more about the Sculpture Park at Lough Boora.