Lough Boora's Battle of Giants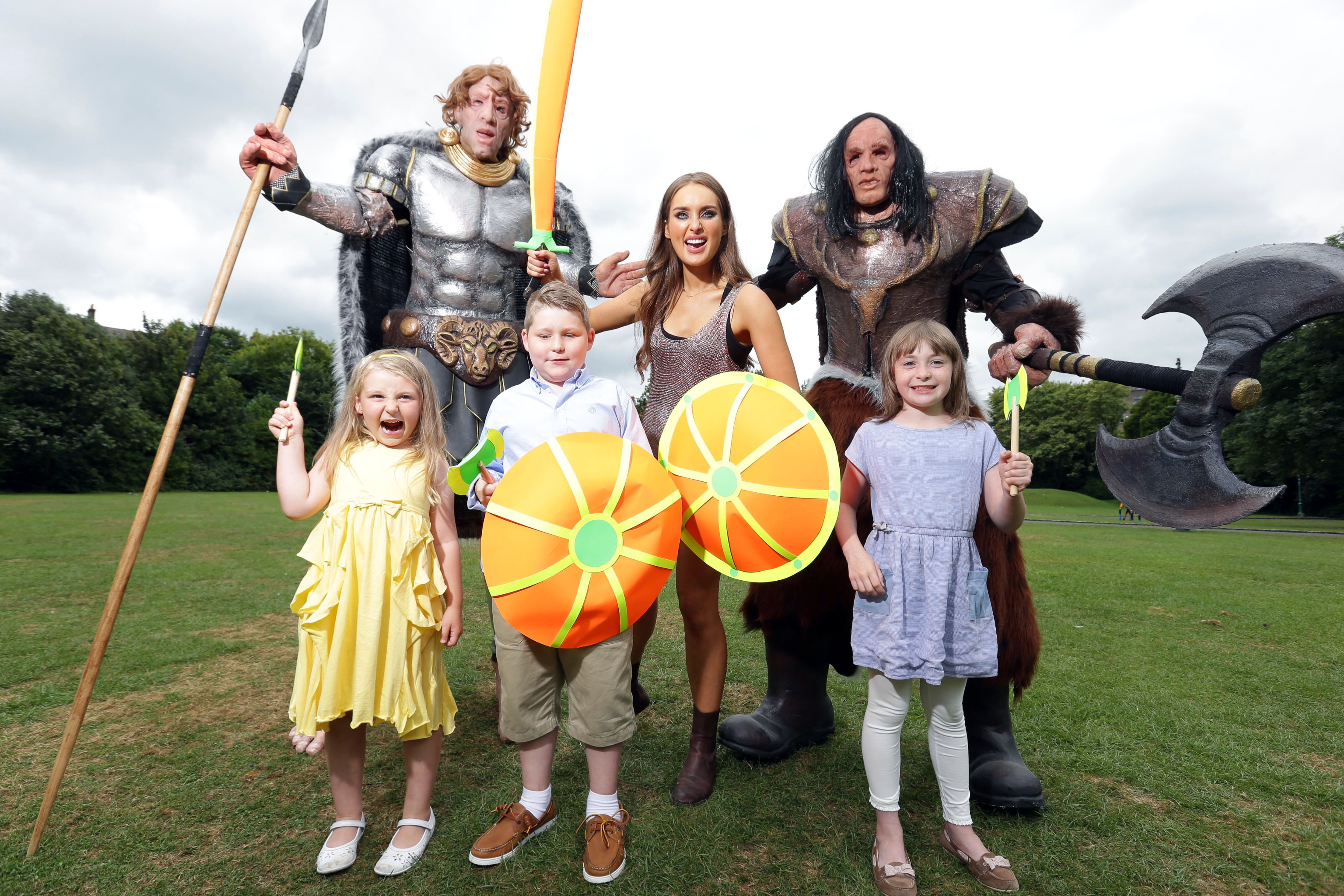 Witness the giants of Irish folklore take centre stage at the ultimate family event at Lough Boora Discovery Park, Co Offaly on Sunday 24 August 2014 from 12-5pm.
Children across the country are being called upon to take part in one of the most exciting family events of the summer, in association with Barretstown.
Irish legend tells the story of Fionn Mac Cumhaill and Scottish giant, Angus once taking part in a fierce battle. This August, the legendary giants will meet again and battle it out on the spectacular grounds of Lough Boora as part of Heritage Week.
The action kicks off with a range of activities for all ages on the day, with the schedule of events as follows:
Battle of Giants: 2-2.30pm and 4.30-5pm
Two Battles of Giants with an army of little warriors.
Armour Making Workshops: 12.30-1.30pm and 3-4pm
Children will be invited to make (and take home) their very own battle shield and axe before joining Fionn Mac Cumhaill and Angus in battle.
Drumming Workshops: 12-2pm and 3-5pm
Interactive Fuinneamh Community Drum workshops for children of all ages.
Kids Art Competition Judging: 4-4.15pm
Participants in the Lough Boora Colouring Competition with the Offaly Independent are invited to bring their entries to the event, where three winners will be selected!
Activities: 12-5pm
The Kids Zone in the Marquee will be open all afternoon, with children and teens of all ages invited to participate in Zorbing and Archery Tag throughout the event.
In addition to the above schedule of events, this Family Day event will feature on-site entertainment, food stalls and walking and cycling trails available to the public throughout the park.
There is no admission charge, however attendees will be asked to donate to Barretstown children's charity throughout the day, as part of their 20th Anniversary celebrations this year.
The event also marks the celebration of the new on-site Lough Boora Visitor Centre which will act as a point of information for families.
New signage provides route maps of designated walking trails and cycling tracks, including information on nature, biodiversity, activities, amenities, the history of Lough Boora and the story of Bord na Móna. The new Visitor Centre will act as a point of information and is open to the public seven days a week from 9.30am – 5.30pm.
For more information and updates on the event, follow the hashtag #loughboora and connect with us on Twitter @loughboorapark, Facebook or YouTube.