David T Kavanagh exhibition in Lough Boora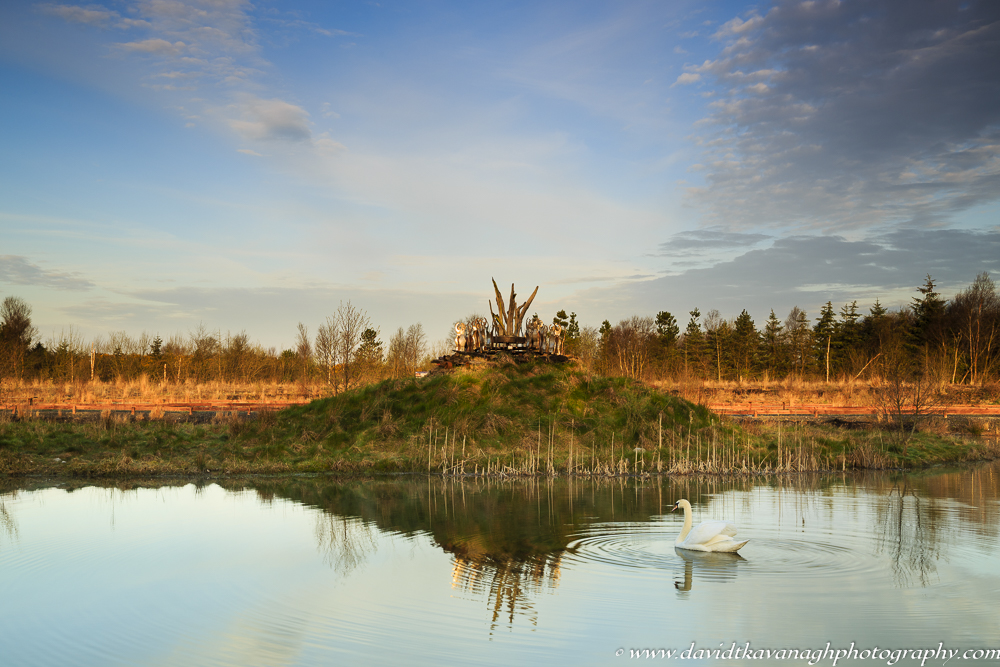 Whatever the time of day, Lough Boora has plenty of beauty to be seen!
Local landscape photographer, David T Kavanagh, will have his 'Boora – Dawn to Dusk' exhibition in the Visitor Centre at Lough Boora Discovery Park from the 20th  of May to the 2nd of June.  The exhibition features a collection of his favourite photographs captured in the Discovery Park over the past twelve months.
David says "Lough Boora is one of my favourite places in Offaly to take photos. It is so accessible; just a few steps from the carpark and you are transported into a unique environment featuring lakes, wetland, sculptures and trails". He added "a key attraction for me is the effect that big skies have on the expansive terrain of Lough Boora. The changing skies paint the park in a range of subtle colours. I am lucky to be able to experience the light at its best – at dawn and at dusk". The images on display feature the tranquillity of the area and aim to show familiar subjects in the extraordinary light that is to be experienced at the start and end of each day. The award-winning Visitor Centre is open every day from 10am to 6pm.
David T Kavanagh is an outdoor photographer, based in Tullamore, who specialises in capturing images of the landscape of Offaly and surrounding counties. He is a member of Offaly Crafty – the Art & Design Collective supported by the Offaly Local Enterprise Office.
For further information, David may be contacted on 085 8618929 or by email at davidtkavanaghphotography@gmail.com.